Tổng hợp một số bài viết Study Plan mới nhất – Đài Loan, Canada, Mỹ. Gửi tới các bạn một số bài viết
Study Plan
mới nhất.study plan sample taiwan✅mẫu study plan du học đài loan,✅mẫu study plan du học Canada. Được mình tổng hợp từ các bài viết được xếp hạng cao và uy tín. Ngoài ra các bạn có thể tham khảo list mới ở đây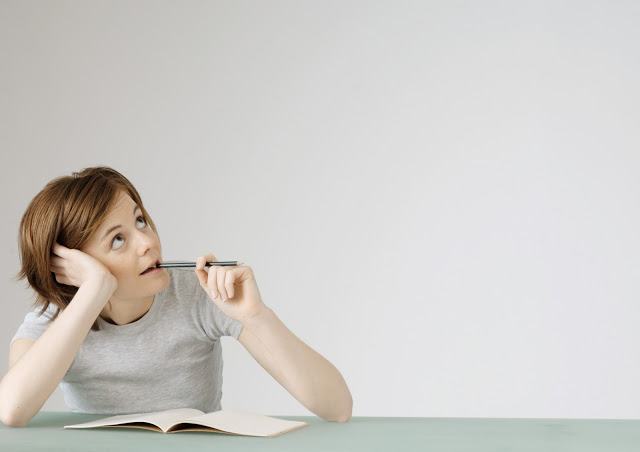 Mẫu study plan du học đài loan
STUDY PLAN
Full name: Le Xuan Loc
Address: No. 406/24, Le Van Luong Street, Hamlet 3, Phuoc Kieng Ward, Nha Be District, Ho Chi Minh city, Vietnam.
Mobile phone: +841649816744
Email: faithfulfriend101122@gmail.com
My full name is Le Xuan Loc, graduated from Ton Duc Thang University with a very fair diploma about specializing in Marketing Administration Curriculum of Faculty of Business Administration. And I am applying for Chinese Culture University's MBA scholarship programme. With the level of educations and qualifications, existing experiences, knowledges of Marketing and Science Research, soft skills and good english and so, I'm completely sufficient for this MBA scholarship and I'll certaintly fulfill all curricula of MBA effectively.
Attending and studying in Ton Duc Thang University from 2010 with minor is Marketing, it makes me chances not only explore and study lots of wider arrays of subjects, especially Marketing's field, but also explore myself and apply them in my outside realistic work environment. I feel eager and interesting in discussing about topics and carrying out small projects given by lecturers. Through these discussions and completed projects, I can widen my knowledge as well as develop my skills. Besides, I can compare how differences between my knowledge learned to company situation are. From then, I can improve ability of analyzing, assessing and giving out my private views from such problems or events. In spite of pursuing a fulltime programme, balanced between two majors (Business and Marketing), maintaining average score of 7.53, 3rd ranked (TOP 3) in class and working more than 40 hours per week for self – study and Marketing Collaborator, I also make advantage of my free time to enhance my education outside the university and take part in social activities, particularly with research passion, I took part in "Science Research Programme for Student" and I implemented a research project for my university. I constantly strive for excellence and am committed to making my time as an undergraduate as productive and beneficial as possible. With my highly efforts, I achieve many scholarships sponsored by my university and firms . Furthermore, I get the 2nd prize at the competition "Business Administration Ability", consolation prize at "Student Science Research Programme Contest" organized by Ton Duc Thang university, certificate of participating "Student award of 15th Euréka Science Research in 2013 held by Ho Chi Minh Youth Union, graduation thesis is excellent at 9.2 points and I have an opportunity to join and get certificate in "ABS2 Module" course about Skills for Building Applied Brands in HCMC University of Economics and Laws.
With the goal to be well-rounded student, besides studying at university, I joined in some extra courses such as Informatic, Chinese, TOEIC, soft skill,…Now, my TOEIC reached at 585 and it will be improved soon. I can use Microsoft Office proficiently, understand Statistic Software such as SPSS, SAS and speak English fluently. During my school years, Ton Duc Thang University enables me to attend many social activities which help me improve my soft skills as well as develop potential abilities in leadership, organization, management, persuasion, teamwork, …I am very lucky to join in Green Summer or Green Sunday which help me get much more valuable life experiences.
In addition to learned knowledge at school, I have approximately one year work experience with Marketing Collaborator at The International Communication Network Joint Stock Company. I underwent many works in Marketing Department such as Marketing Online, Marketing Offline, Public Relation & Communication, Market Research, Advertising, Digital Marketing, Event,…These works not only help me consolidate my knowledge at school, but create a lot of oppotunities for me to be learned and experienced at realistic enterprise before graduating.
Besides Marketing minor, I am fairly interested in Global Business because I want to study about the difference in exchanging among nations such as Trade, Business, Marketing and Research,…I hope I can have an overview about worldwide economy, especially in Global Marketing field.
Fortunately, Chinese Culture University gives us a scholarship about the same field that I really care about. With this scholarship, my dream will come true in a near future. According to many sources of information, I know that Chinese Culture University has a very good facilities, devoted teacher and very good education quality. Hence, I strongly believe that your university will help me to broaden my knowledge and realistic experiences so that I can achieve much more and more successes in the future.
To fullfill the MBA curricula well in your university, besides passing all subjects of curricula every semester, I have to prepare, choose and write a detail outline of final thesis outstandingly. So, in my study plan for this MBA programme, I'll anticipate my thesis's name: "Dimensions of Student – based Brand Equity: A study of economic sector universities in Taiwan". And thesis's content structure includes five following chapter except table of contents, references, appendices, layouts:
Chapter one: "Research Introduction", shortly presenting university education systems in Taiwan, briefly summarizing economic sector universities in Taiwan. This one also mentions the reason why I make a choice of this research, research subject, research limitations, scientific and realistic meanings of this study.
Chapter two: "Literature Review", this chapter consists of three part: First, summarise the theories of main definitions and concepts in this research such as: Brand Equity, Brand Awareness, Perceived Quality, Brand Image, Brand Loyalty. Second, present related previous research results and models. And finally, propose a main research model of study and accompanied hypotheses.
Chapter three: "Research Methodology", mention research designs and statistic data analyst techniques.
Chapter four: "Research Results", respectively present research results including: Sampling size statistics, analysis of scale's reliability by the coefficients of Cronbach's alpha, exploratory factor analysis (EFA), confirmatory factor analysis (CFA), assess the degree of correlation among factors, linear model to evaluate the relationship between Total Brand Equity and its components.
Chapter five: "Conclusions and Suggestions", summarize main results of the study, give conclusions from above results in chapter four. From then, offer solutions and suggestions for educational leader in universities. Futhermore, this study also mentions some limitations in implemeting it and propose suggestions for next researches.
This study will be carried out relying on the Brand Equity model of Chieng Fayrene Y.L & Goi Chai Lee (2011). This one will be anticipated to be complete just in 6 months in the final semester of MBA Programme. This research will not only provide diversity of brand theories for educational university leader, but help author learn and explore much more deeply university brand theories as well as university education situations in Taiwan.
In addition to presenting a detail final research proposal, I'll have prepared and read many previously related scientific research magazines and at the beginning I'll spending much time to study about university brand in Taiwan. Besides, write a detail research outline and receive many references from my professors are needed. Therefore, with the hope that I can fulfill all curricula and the final research thesis perfectly.
Futhermore, I am a independent, creative, active, careful, meticulous, detailed and patient person and be very interested in scientific research, so I can easily adapt with new environment where I can study a lot of new things day by day. So I strongly believe I am eligible for this scholarship. With this scholarship, you not only give me the opportunity to study, but also give me a chance to travel, to explore about your traditional culture, to make more and more new relationships…
When I study at Chinese Culture University, I will try my best to complete my course well, besides I will study English and Chinese as well as some knowledge, experience from my friends. After finishing my Master's degree course at The Chinese Culture University, I hope I can devote myself for my next generation in my country.
I would like to thank you in advance for considering my application.
Sincerely,
Le Xuan Loc:
https://arts.adelaide.edu.au/current-students/undergrad/degrees/2017/
Tôi có một số ý khác mà có thể giúp bạn với  bài viết Study Plan:
1. Bắt đầu tốt trong lớp. Chú ý và ghi chép tốt.
2. Học trong một căn phòng yên tĩnh. Tắt thiết bị điện tử. Chỉ chơi nhạc nếu nó giúp bạn.
3. Luôn tổ chức. Viết một hướng dẫn nghiên cứu. Xem lại bài kiểm tra và bài tập trước.
4. Bắt đầu càng sớm càng tốt. Điều chỉnh các phương pháp của bạn cho phù hợp với phong cách học tập và chủ đề của bạn.
5. Luôn động viên. Nghỉ ngơi mỗi 20 đến 30 phút. Xem xét làm việc với người khác.
6. Ngủ đủ giấc đêm trước. Ăn sáng lành mạnh và mang đồ ăn nhẹ
Bài viết  Study Plan số 1
Dear Visa Officer:

I am the applicant XXXX, and my English name is XXXX. At present, I am a senior at XXXX University majoring Chinese Language and Literature. At the end of this March, I received the offer of Brock University, and now I am writing to apply for a student permit for further study in your esteemed country.
I was born in an intellectual family, and both of my parents are intellectuals. Influenced by such favorable family environment, I have formed keen interests in reading since my childhood. Browsing through an extensive range of writings, I have greatly enlarged my ken of knowledge, and, at the same time, built commendable value and view towards life. Since I was at primary school, I have released numberless essays in newspapers and magazines. Worth mentioning, my novel The Edge of Perspective won excellent praises and enabled me to stand out from the rest in Global Huawen Youth Writing Talent Contest, and now it has been collected in book with other excellent writings and published.

Reviewing my four years'campus life, I realize that what I have gained is not only accumulation of knowledge but also improvement of both intellectual and psychological quality. I have spent three years in completing four years' credits and kept brilliant academic records ranking top 20%. In the second academic year, now that I passed the entrance examination of Enhancing Class of Literature, I had more opportunities to attend experts' lectures, which inspired my in-depth thinking. Finally, I successfully edited the collection of theses Tansi as Deputy Editor-in-chief.
Besides, I have also done lots of jobs concerning scientific research of students and applied for some research topics for students; my thesis Survey and Research on Imitative Writing of College Students won the third prize in Challenge Cup Thesis Competition. In order to enhance my cultivation of foreign literatures, at university, I have also undertaken lots of specialized courses of Foreign Languages Department including History of English Literature, Selected Reading of English Literature, History of American Literature and so on, which not only satisfied my thirst for literature but also, subtly, enabled me to improve greatly my English proficiency.

Our university is a cradle to cultivate excellent talents, staying where for four years; definitely, I have greatly enhanced professional quality and specialized skills.
I appreciate my parents, who gave me best education all the while. From primary school, junior high school to senior high school, I studied at top schools in my hometown. Here not only provided me with favorable education environment and excellent teaching faculty but also enabled me to know lots of knowledgeable and promising classmates. I have many classmates studying abroad in various countries of the world, encouraged by whom, as well as driven by my intensive thirst for pursuing more knowledge and sensing distinctive cultures and advanced education, I long for studying abroad. My motherland China boasts a long history of 5,000 years; as a major of Chinese Language and Literature, I understand deeply Chinese traditions and cultures, and I have got affection towards the mainland of our country.
In the 21st century, China is in face of infinite opportunities and challenges; definitely, education will play a significant role in the future development of the society. How to make education keep pace with the international development and how to absorb advanced teaching experience in western countries and combine it with the domestic status quo to work out proper education guideline and principles suitable for quality education for our people have become problems calling for great attentions and urgent solutions.
Now that I notice the large developing space, I earnestly hope to further study the program of International Educational Management offered by Brock University in your renowned country, which will be not only a kind of extension of my major study but also a perfect way for me to develop a brand new angle based on the original area. Should I bring in advanced experience of educational management abroad to our country and devote myself to the construction of China, I suppose, it will be of great value and meaning in my lifetime.

Now I submit my application with full confidence in the hope of winning a favorable permit. Many thanks for your kind consideration!
Bài viết  Study Plan số 2:
Personal status: I am *****, female, born on 24th of Dec., 19**. I've been dreaming to a big figure in the circle of business. So when I graduated from senior high school, I chose to pursue professional knowledge about business. In September 2002, I was enrolled to study in ****** School in Beijing, with major of Business Administration (in English). And then in March 2005, I successfully progressed into ****** in Beijing, the associated university****. I have mainly studied the following subjects: English, Mathematics, Computer, Business Law, and Principle of Accounting, Finance and so on.
The Reason for My Choice of Studying in the Canada: I have a small but warm family. My parents are very successful in their careers. My father is **** and my mother is ****. I am proud of them. I regard them as my role model. I make my resolution to study hard for standing out in the future.
After three years of study, I realize that it is more challenging than I had imagined which makes me more attracted to it. But I found myself lack of advanced knowledge business. So to study abroad emerges in my minds. Luckily, my parents are very supportive and are willing to financially sponsor my study in the Canada. Through comparison, I finally choose to study in the Canada because of her famous education, beautiful scene and safe living place.
The Reason for Choosing *****(你要去的学校的介绍):
The Proposed Courses: I have been accepted to study ****** Program in ****** as follows:
Course: ***** Degree program
Total credits per year: 30 credits
Start Date: ****
Completion Date: ****
After obtaining bachelor degree from Canada, I plan to come back to China without hesitation to put all the principles I have got into practice. China has witnessed a rapid growth in economics, so I'll have lots of opportunity to develop myself based on my golden diploma and proficient English. Accumulated rich experience, I really want to have my own enterprise in order to prove my ability, which are also my parents' willing. The more important is that I love my parents. I am the only child. I think I should reward them with my outstanding achievement. And I'd like to share every step of success with my dear parents.
Respectful officer, if I am luck to get the permission to go to Canada to further my study, which I believe is the first step to approach my goal, I will treasure this opportunity, make every effort to improve myself. Thank you.
Signature of the Applicant:
Date of Signature:
Mẫu 3
STUDY PLAN
I became intrigued with the field of biotechnology and the magnitude of change that a single technique could bring about. In order to fulfill my aspirations for this stream I made it my career option.
After my 12th grade I completed 2 years of bachelor studies in biotechnology from Ansal Institute of Technology recognized by the Indraprashtha University and UGC (University Grant Commission) of India. Credit to my hard work in the laboratory and theory, I was awarded with many trophies, certificates and a $1000 scholarship.
The course helped me understand a bigger picture of the term "biotechnology" and its applications in agriculture, health care, pharmaceuticals and environmental sciences.
At the end of 2 years of study I earned 85 credits with a CGPA of 3.89 out of 4
After gaining the initial and basic knowledge in the subject, I started searching for a university that could provide me with a deeper and an explicit approach to the subject. My search ended at "University of Manitoba". I applied and got admission to the undergraduate degree program in biotechnology with a successful transfer of 54 credits from my previous studies at Ansal Institute of Technology to University of Manitoba.
Studying at University of Manitoba, Canada became a strong choice because of the various features and facilities it provides. The university is highly research oriented which is quite important for my course of study. The university offers state of the art laboratories backed up with 19 libraries. The student to faculty ratio (25,000 : 4,000) is also impressive, every student is looked upon easily. Getting an undergraduate qualification in biotechnology from University of Manitoba would earn me a great deal of International exposure. Students from different Countries with varied experience would form a great pool of class room experience. The university inspires its students to work hard and gives an equal opportunity to come out with flying colors.
World recession has made every industry highly competitive. For a successful future each individual has to present himself with an uncommon qualification and talent that separates him from the mass. My course of biotechnology at University of Manitoba will help me in achieving that. The course will not just award me with an international bachelor's qualification but also with an inter-disciplinary education. In addition to these the course in its 3rd year also offers an year of Co-op education which will give me hands on industrial exposure, latest biotech techniques and advanced machineries and also an opportunity to apply my learning in a real world situation in an international setting. A combination of these aspects in my course would definitely provide my resume with an edge over my contemporaries back in India.
After completing my bachelor studies, I have considered research as my career. I foresee a very bright future for myself back in India by joining any of the multi-national or homegrown companies like Biocon, Glaxo Smith Kline, Zydus Cadila, Indian Immunologicals etc. Within the last 2 decades India has become a hub for biotech companies. Trained manpower, rich biodiversity and 7 climatic zones attract global investors to set up their projects in the metropolitan cities of India. With the combined efforts from the public and the private sector more than 350 companies employing 20,000 scientists each year, the Indian biotechnological sector has announced a formidable presence.
Sample : study plan for visa Canada
Sample No. 1
I would like to thank you for giving me the opportunity to write a few words about my desired program and my future prospects.  I have successfully completed my matriculation and intermediate with a scoring of 82% and 58% respectively.
I have always shown willingness and keen interest in my existing and new subject matter. Along with that, academic skills have been an important consideration to me and I have a good understanding of them. I am interested in business studies because one has a greater chance to explore a variety of subjects. Also it will polish my academic skills and will provide me opportunity to develop skills in the area of business that can be applied in many different situations.
This is a turning point of my career and I want to give it a great start and in that case I think Williams Business College in Australia is a very good choice. Its diploma of business administration is a very popular program and is in accordance with my requirements. As the college promises good career outcomes this program satisfies me very much. Also I will have a chance for further study in business degree. As I want to do my bachelors degree after this in some top level university in Australia.
Australian education system has a very good reputation and assures quality education. Also it is a safe country with multicultural and a welcoming environment.
Another reason for choosing Australia is that students who have studied in Australian universities are very successful in finding jobs in Pakistan in top level companies or even in setting up new business. The acquired skills and knowledge are also useful in making their existing businesses flourish to a much greater level.
This is one of the most important aspects of my preference of choosing Australia because I plan to join my family business when I will come back to my homeland or even if want to go for a job, along with a strong educational background this study will help me in making a difference in my professional life.
I hope that you will acknowledge my interests and will give me chance to study in a quality institution.
Best Regards,
Full Name
Sample No. 2
There are many reasons for which I have chosen United Kingdom to come for my higher studies. I did my FSc in Computer Science from Municipal degree college Faisalabad and I have got good marks in my previous results. I always take keen interest in my studies and I believe myself so I wand to spent my educational activities in a top class environment to satisfy my inner educational needs. These are the factors for which I decided to go for my study in UK.
The reasons for choosing South Thames College are so many. Its education is of high quality. It is located in Europe and especially in London. It offers my desired business program. I am fulfilling its minimum requirement for admission. It also offers an academic, social and cultural experience of the finest quality.
I have a special interest in English language. I love to live in an English speaking environment. There are 60 million people speaking English. The British educational system has a very good reputation. I have strong belief that I will prove myself to be a better at your College. I will be grateful if you please consider my application to study at your esteemed institute.
KindRegards,
Full Name
Sample No. 3
I have passed my MSc. Computer Science degree from University College of Information Technology, University of the Punjab, Lahore, Pakistan. There were nineteen subjects consisting of seventy-two credit hours. I did course projects during the two years of study individually as well as in a group which created in me self-confidence as well as ability to work in team environment. My final project was Management Information System of a private company.  Basically, I was interested in developing business applications because I did bachelors in commerce subjects. My knowledge of business and commerce as well as growing importance of computer technology in business and industry incited me to choose computer science as final field of study.
I have still great thirst for more education. My aims are to do a PhD in Computer Science. I know that according to the rules and regulations of Universities of Sweden I have to readmit and complete Masters program first and then apply again for the PhD in Computer Science if I fulfill the rules and regulations of the Swedish Government and its Educational Institutions. So I am applying for the same and I believe that this Masters program would polish my skills more and would enable me to get start PhD accordingly.
Sweden is education friendly country and promoting higher education in every possible manner without discrimination of race, gender and religion. Sweden has one of Europe's most comprehensive quality education systems. The OECD puts Sweden among the world's top investors in education. Investment has helped produce a vibrant, creative and student-centered system, one in which much of the work is left to the student's own initiative. Though often demanding, such a system with its lack of rigid scheduling is also highly stimulating as it encourages students to develop a critical mind and an independent approach – two highly sought attributes in today's knowledge-based employment market. Few of my friends are already studying in Swedish Universities and they admire the high standard of education and their amicable culture. These are the reasons for which I choose Sweden for my higher education.
In Pakistan, while getting a reasonable job any foreign qualified person is always preferred and paid well. Also Pakistan is in a desperate need for foreign qualified persons and their skills for its development. So in future when I'll return I am sure to get a good position to serve my country.
Best Regards,
Full name
Sample No. 4
If we look around in the world of Science, there are many potentials to be explored and challenges to be faced. New inventions are to be made in Bio Technology for memory or DNA analysis etc. Similarly in the field of VLSI design, energy consumption and time saving are the issues that need continuous concentration of minds in order to achieve the best.
To be more specific, for video transmission in wireless media, efficient use of bandwidth needs good compression techniques along with an efficient and energy saving VLSI design to achieve fast, errorless and smooth video communication within the limited bandwidth.
My mission is to develop an efficient video compression technique for mobile applications along with the VLSI circuit design that will be capable of performing video transmission with low energy consumption, less bandwidth requirement and efficient error checking.
I have B.Sc. Electrical Engineer degree from University of Engineering & Technology Taxila (one of the best Engineering University of Pakistan) with majors of Electronics & Communication. During studies, the courses of Micro Electronics, Digital Signal Processing and Advance Programming Languages (C++ & Verilog HDL) boosted my knowledge and skills. My major project on wireless transmission of video data broadened my concepts of video compression techniques and video streaming being used for wireless networks.
Here is the summary of my project:
Wireless Transmission of Video Data
•        Compression and streaming of Video data using 264H/AVC compression technique
•        Mobile Internet
•        Middleware Technique
•        Mobile Internet Protocoles (MICP, HTTPc etc.)
•        Mobile Operating Systems (Win C etc.)
•        Design of Java based client for video streaming on mobile
Digital circuits design of Microelectronics and RISC Architecture enabled me to bring my skills of innovation to a level where I could solve the complex design problems and develop efficient architecture based on RISC processor and circuit design that were capable of performing important functionalities. Following are some projects, which polished my potential of creativity.
•        Design and Implementation of 32-bit RISC Processor using Verilog HDL
•        Design of MIPS architecture with 12 Basic operations, 32-Bit Registers (32)
•        Verilog Code and tested by Veriwell Simulation
•        Design of Multiplier and Divider Circuit in Verilog HDL
•        32-Bit Multiplication & Division Codes in verilog
•        3rd Algorithm for Multiplier & Divider
•        Booth Algorithm for signed multiplication
•        Digital Electronic design in Verilog HDL
•        Serial Pattern Detectors
•        Parity Generators
•        Priority Encoders
•        Counters
•        Rotators
Along with above-mentioned skills, I have good programming skills in languages such as C, C++, RISC Assembly & Java. I am capable of working in both DOS and WINDOWS environments and I have good knowledge of Network Technologies and Objects Oriented Analysis & Design.
I think it is the time for me to go beyond the horizons and acquire knowledge of highest level. The well-qualified and experienced faculty, excellent laboratory facilities, exceptional research work and the inspiration given to students at your university would provide me an ideal platform for achieving my goals.
I hope that you will acknowledge my interests in acquiring the knowledge and doing PhD. and related research work under your kind supervision. I assure you that you will find me a very hardworking and result-oriented researcher who will build a high pillar of innovation and creativity on the strong foundation of knowledge at your university.
Best Regards,
Full Name
Sample No. 5
The course "BA (Hons) Business Management" which I have chosen to study is not being widely offered by the universities in Pakistan, and to be in United Kingdom means it will better enhance my leadership skills which are main to my course of business studies and better polish my skills in the most competitive, creative and practical environment. There is a wide mixture of cultures in the UK and there are foreign communities from most parts of the world, which means that I can learn how to live and compete in diverse culture. In UK there is freedom; people usually feel free to express their own opinions and to do what they want. There is creative environment; individual's ideas are encouraged. UK is where the English Language developed. There are more people using English as their first language in the UK than in any other country except the US. In United Kingdom there are 60 million people speaking English it means that I can easily communicate and study there.
UK is a relatively safe country; police do not usually carry guns, and there are strict controls on the ownership of weapons. The British educational system has a good reputation. Accredited qualifications obtained from British schools and universities are recognized in most parts of the world. There are courses in a wide variety of subjects, including many which are open to international students, which compel me to choose to study in UK. There is wide variety of food available (both traditional British food and international cuisine) especially in the bigger cities which means I can get what I want to eat.
The British weather is quite moderate. In general the summers are not too hot, and the winters are not too cold. The weather is pleasant enough for studying or working, especially between the spring and autumn.
Studying in UK will help me to build skills such as creative thinking, being able to work on my own initiative and strong teamwork and communication skills. British degrees are highly regarded by employers as they have a strong emphasis on practical experience whether this is in laboratory work, research projects, or case studies. Furthermore, admission into university is competitive and class sizes are restricted to ensure that all students have sufficient access to equipment that leads to better graduate outcome.
At the end I hope you will issue admission letter/visa so that I could continue my study in a world-class environment and to accomplish my dreams.
For these reasons I have chosen Newcastle College because it fulfills all of my requirements and I am also fulfilling all of its minimum requirement for admission.
Thanks a lot.
Full name
 Sample No. 6
Thank you very much for providing me the opportunity to express my feelings regarding my higher study in United Kingdom and studying there for my further education. Coming to UK for higher studies means guaranteeing my future, the stability and the prosperity. The facilities and conducive atmosphere of United Kingdom will help me to enhance my skills in a better way and will lead me towards a bright future. I believe after studying in United Kingdom many multinational companies will be pleased to give me job place easily. So as recommended by my teachers, my parents and keeping in mind all the above factors UK is the best place for me to do my higher study. I believe that I will have a place in your esteemed organization and it will be an honor for me to continue my study in UK.
During my previous study I always got excellent grades and I always have keen interest in my study and I believe in myself. For these reasons I have chosen Kingston University because it fulfills all of my requirements and I am also fulfilling all of its minimum requirement for admission. I do hope that I shall be accepted for admission.
Best Regards,
Full Name