Sample : study plan for visa
Sample No. 1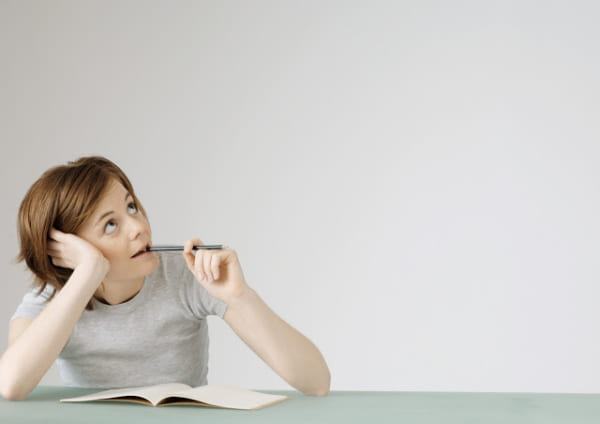 I would like to thank you for giving me the opportunity to write a few words about my desired program and my future prospects.  I have successfully completed my matriculation and intermediate with a scoring of 82% and 58% respectively.

I have always shown willingness and keen interest in my existing and new subject matter. Along with that, academic skills have been an important consideration to me and I have a good understanding of them. I am interested in business studies because one has a greater chance to explore a variety of subjects. Also it will polish my academic skills and will provide me opportunity to develop skills in the area of business that can be applied in many different situations.
This is a turning point of my career and I want to give it a great start and in that case I think Williams Business College in Australia is a very good choice. Its diploma of business administration is a very popular program and is in accordance with my requirements. As the college promises good career outcomes this program satisfies me very much. Also I will have a chance for further study in business degree. As I want to do my bachelors degree after this in some top level university in Australia.
Australian education system has a very good reputation and assures quality education. Also it is a safe country with multicultural and a welcoming environment.
Another reason for choosing Australia is that students who have studied in Australian universities are very successful in finding jobs in Pakistan in top level companies or even in setting up new business. The acquired skills and knowledge are also useful in making their existing businesses flourish to a much greater level.
This is one of the most important aspects of my preference of choosing Australia because I plan to join my family business when I will come back to my homeland or even if want to go for a job, along with a strong educational background this study will help me in making a difference in my professional life.
I hope that you will acknowledge my interests and will give me chance to study in a quality institution.
Best Regards,
Full Name
Sample No. 2
There are many reasons for which I have chosen United Kingdom to come for my higher studies. I did my FSc in Computer Science from Municipal degree college Faisalabad and I have got good marks in my previous results. I always take keen interest in my studies and I believe myself so I wand to spent my educational activities in a top class environment to satisfy my inner educational needs. These are the factors for which I decided to go for my study in UK.
The reasons for choosing South Thames College are so many. Its education is of high quality. It is located in Europe and especially in London. It offers my desired business program. I am fulfilling its minimum requirement for admission. It also offers an academic, social and cultural experience of the finest quality.
I have a special interest in English language. I love to live in an English speaking environment. There are 60 million people speaking English. The British educational system has a very good reputation. I have strong belief that I will prove myself to be a better at your College. I will be grateful if you please consider my application to study at your esteemed institute.
KindRegards,
Full Name
Sample No. 3
I have passed my MSc. Computer Science degree from University College of Information Technology, University of the Punjab, Lahore, Pakistan. There were nineteen subjects consisting of seventy-two credit hours. I did course projects during the two years of study individually as well as in a group which created in me self-confidence as well as ability to work in team environment. My final project was Management Information System of a private company.  Basically, I was interested in developing business applications because I did bachelors in commerce subjects. My knowledge of business and commerce as well as growing importance of computer technology in business and industry incited me to choose computer science as final field of study.
I have still great thirst for more education. My aims are to do a PhD in Computer Science. I know that according to the rules and regulations of Universities of Sweden I have to readmit and complete Masters program first and then apply again for the PhD in Computer Science if I fulfill the rules and regulations of the Swedish Government and its Educational Institutions. So I am applying for the same and I believe that this Masters program would polish my skills more and would enable me to get start PhD accordingly.
Sweden is education friendly country and promoting higher education in every possible manner without discrimination of race, gender and religion. Sweden has one of Europe's most comprehensive quality education systems. The OECD puts Sweden among the world's top investors in education. Investment has helped produce a vibrant, creative and student-centered system, one in which much of the work is left to the student's own initiative. Though often demanding, such a system with its lack of rigid scheduling is also highly stimulating as it encourages students to develop a critical mind and an independent approach – two highly sought attributes in today's knowledge-based employment market. Few of my friends are already studying in Swedish Universities and they admire the high standard of education and their amicable culture. These are the reasons for which I choose Sweden for my higher education.
In Pakistan, while getting a reasonable job any foreign qualified person is always preferred and paid well. Also Pakistan is in a desperate need for foreign qualified persons and their skills for its development. So in future when I'll return I am sure to get a good position to serve my country.
Best Regards,
Full name
Sample No. 4
If we look around in the world of Science, there are many potentials to be explored and challenges to be faced. New inventions are to be made in Bio Technology for memory or DNA analysis etc. Similarly in the field of VLSI design, energy consumption and time saving are the issues that need continuous concentration of minds in order to achieve the best.
To be more specific, for video transmission in wireless media, efficient use of bandwidth needs good compression techniques along with an efficient and energy saving VLSI design to achieve fast, errorless and smooth video communication within the limited bandwidth.
My mission is to develop an efficient video compression technique for mobile applications along with the VLSI circuit design that will be capable of performing video transmission with low energy consumption, less bandwidth requirement and efficient error checking.
I have B.Sc. Electrical Engineer degree from University of Engineering & Technology Taxila (one of the best Engineering University of Pakistan) with majors of Electronics & Communication. During studies, the courses of Micro Electronics, Digital Signal Processing and Advance Programming Languages (C++ & Verilog HDL) boosted my knowledge and skills. My major project on wireless transmission of video data broadened my concepts of video compression techniques and video streaming being used for wireless networks.
Here is the summary of my project:
Wireless Transmission of Video Data
•        Compression and streaming of Video data using 264H/AVC compression technique
•        Mobile Internet
•        Middleware Technique
•        Mobile Internet Protocoles (MICP, HTTPc etc.)
•        Mobile Operating Systems (Win C etc.)
•        Design of Java based client for video streaming on mobile
Digital circuits design of Microelectronics and RISC Architecture enabled me to bring my skills of innovation to a level where I could solve the complex design problems and develop efficient architecture based on RISC processor and circuit design that were capable of performing important functionalities. Following are some projects, which polished my potential of creativity.
•        Design and Implementation of 32-bit RISC Processor using Verilog HDL
•        Design of MIPS architecture with 12 Basic operations, 32-Bit Registers (32)
•        Verilog Code and tested by Veriwell Simulation
•        Design of Multiplier and Divider Circuit in Verilog HDL
•        32-Bit Multiplication & Division Codes in verilog
•        3rd Algorithm for Multiplier & Divider
•        Booth Algorithm for signed multiplication
•        Digital Electronic design in Verilog HDL
•        Serial Pattern Detectors
•        Parity Generators
•        Priority Encoders
•        Counters
•        Rotators
Along with above-mentioned skills, I have good programming skills in languages such as C, C++, RISC Assembly & Java. I am capable of working in both DOS and WINDOWS environments and I have good knowledge of Network Technologies and Objects Oriented Analysis & Design.
I think it is the time for me to go beyond the horizons and acquire knowledge of highest level. The well-qualified and experienced faculty, excellent laboratory facilities, exceptional research work and the inspiration given to students at your university would provide me an ideal platform for achieving my goals.
I hope that you will acknowledge my interests in acquiring the knowledge and doing PhD. and related research work under your kind supervision. I assure you that you will find me a very hardworking and result-oriented researcher who will build a high pillar of innovation and creativity on the strong foundation of knowledge at your university.
Best Regards,
Full Name
Sample No. 5
The course "BA (Hons) Business Management" which I have chosen to study is not being widely offered by the universities in Pakistan, and to be in United Kingdom means it will better enhance my leadership skills which are main to my course of business studies and better polish my skills in the most competitive, creative and practical environment. There is a wide mixture of cultures in the UK and there are foreign communities from most parts of the world, which means that I can learn how to live and compete in diverse culture. In UK there is freedom; people usually feel free to express their own opinions and to do what they want. There is creative environment; individual's ideas are encouraged. UK is where the English Language developed. There are more people using English as their first language in the UK than in any other country except the US. In United Kingdom there are 60 million people speaking English it means that I can easily communicate and study there.
UK is a relatively safe country; police do not usually carry guns, and there are strict controls on the ownership of weapons. The British educational system has a good reputation. Accredited qualifications obtained from British schools and universities are recognized in most parts of the world. There are courses in a wide variety of subjects, including many which are open to international students, which compel me to choose to study in UK. There is wide variety of food available (both traditional British food and international cuisine) especially in the bigger cities which means I can get what I want to eat.
The British weather is quite moderate. In general the summers are not too hot, and the winters are not too cold. The weather is pleasant enough for studying or working, especially between the spring and autumn.
Studying in UK will help me to build skills such as creative thinking, being able to work on my own initiative and strong teamwork and communication skills. British degrees are highly regarded by employers as they have a strong emphasis on practical experience whether this is in laboratory work, research projects, or case studies. Furthermore, admission into university is competitive and class sizes are restricted to ensure that all students have sufficient access to equipment that leads to better graduate outcome.
At the end I hope you will issue admission letter/visa so that I could continue my study in a world-class environment and to accomplish my dreams.
For these reasons I have chosen Newcastle College because it fulfills all of my requirements and I am also fulfilling all of its minimum requirement for admission.
Thanks a lot.
Full name
 Sample No. 6
Thank you very much for providing me the opportunity to express my feelings regarding my higher study in United Kingdom and studying there for my further education. Coming to UK for higher studies means guaranteeing my future, the stability and the prosperity. The facilities and conducive atmosphere of United Kingdom will help me to enhance my skills in a better way and will lead me towards a bright future. I believe after studying in United Kingdom many multinational companies will be pleased to give me job place easily. So as recommended by my teachers, my parents and keeping in mind all the above factors UK is the best place for me to do my higher study. I believe that I will have a place in your esteemed organization and it will be an honor for me to continue my study in UK.
During my previous study I always got excellent grades and I always have keen interest in my study and I believe in myself. For these reasons I have chosen Kingston University because it fulfills all of my requirements and I am also fulfilling all of its minimum requirement for admission. I do hope that I shall be accepted for admission.
Best Regards,
Full Name